BERKELEY SHORES HOMEOWNERS' CIVIC ASSOCIATION
1ST ANNUAL GOLF TOURNAMENT
CEDAR CREEK GOLF COURSE, BAYVILLE, NJ
July 21, 2016
From Ken Gerb – Chairman, 1st Annual BSHCA Golf Tournament

The day finally came after months of planning by me and the BSHCA Golf Tournament Committee consisting of
Dick Andrews, Jim Benn and John Schnitzer. If you were there and played in the tournament, you would have been proud
of your association. 26 Foursomes, 104 golfers.
The support of over 60 local sponsors from the business community made the event a resounding success.
Click here for a list of ALL OF OUR SPONSORS
At our luncheon, at the local VFW, we held a lavish buffet with refreshments: water, soft drinks and beer, which was enjoyed by 115 golfers and volunteers as well as Mayor Carmen Amato, and Council President John Baschione.
The awards and prizes ceremony, filled the room with laughter as we handed out awards to the 1st and 2nd place winning teams,
Men & Women longest drives, closest to the pin and closest to the line awards. Following the winners' awards, multiple drawings were held and the lucky ticket holders tickets were drawn in a raffle for our many sponsor donated door prizes valued at more than $2000. Thank you sponsors, not only for your donations, but for your recognition of our association
Our local PBA # 237, joined us with their own foursome and we had a large representation
of our member and non-member golfers.
Our initial estimate of generating approximately $1500 ~ $2000 profit for BSHCA, was surpassed. The 1st Annual BSHCA Golf Tournament resulted in a profit for our organization of over $2700!

The golf outing profits will help to support BSHCA's operating budget which will allow us to continue to give back to the community in many ways: Scholarships, Food Drives, Happy Hookers, Blessing of the Fleet, Memorial Day Commemoration, Community Waterway Issues, Membership Mailings, Web Site, Berkeley Shores Beautification Projects and more!!

A great time was had by all.

The date for the 2nd Annual BSHCA Golf Tournament was announced to take place at The Cedar Creek Golf Course on Thursday, July 20, 2017 and was welcomed by thunderous applause.

My heartfelt thanks and appreciation to my committee, the support of our executive board, Social Events Director, Jerry Coppola and wife JoAnn and to the ladies of BSHCA who managed the greeting of golfers and ticket sales at the door. Thank you all for a very successful day made possible by your careful and professional planning for the event in the finest tradition of our association.


Click on the ONCE photo above to start the show,
Click TWICE to go directly to the gallery!
BSHCA/GOLF TOURNAMENT
PO.BOX 134
Bayville, NJ 08721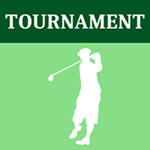 BSCHA 1st Annual Golf Tournament
July 21,2016
We would like to thank all of our local merchants, and friends, who have signed up and /or have committed to help support BSHCA
Mayor Amato
Acme Draft House
Always Something Special Florist
Appliance Gallery
Atlantic City Jewelry
Bay Traders
Bayville Car Wash & Lube
BSHCA
Buon appetito
Car-port Auto Parts, Inc.
C&C Marine
Cove Waterfront Bar & Grill
Cedar Creek Golf Course
Kathy's Quilt Art
Creek House at CEDAR CREEK GOLF COURSE
Cedar Creek Golf Course
Diesel's Subs and Wraps
Frankie's Pizza & Restaurant
Fred Bekarian, President, BSHCA
Golfsmith
Higuera Family
martell's Water's Edge
Nick Donatiello
Ocean First
Richard's Sub World
Senza Restaurant - Bayville
Shiano's - Bayville
T&M Associates
TD Bank
Lynnlee Benn Memorial Scholarship Award
Travelers
Turfmasters, Inc.
Up to Par Golf Center
Yesterday's Restaurant
Weiss Canvas
Sign Up Signs & Promotions
Mikes Foeign Car Repair
Patsy's Catering
R. Bruce Hill Agency
Kearny Bank
Sand Castle Diner
McGrath Surveying & Waterfront Consulting
Tony's Pizza
Good Luck Point Marina
SHOP RITE
WELLS FARGO Bank