BERKELEY SHORES HOMEOWNERS' CIVIC ASSOCIATION

2nd ANNUAL GOLF TOURNAMENT
CEDAR CREEK GOLF COURSE, BAYVILLE, NJ

July 20, 2017

From Ken Gerb – Chairman, 2nd Annual BSHCA Golf Tournament
After months of planning by the golf committee, consisting of Dick Andrews, Jim Benn, Pete Vetro and me, a SOLD OUT crowd of 120 golfers took to the links at Cedar Creek Golf course to compete in the 2nd annual BSHCA Golf Tournament.

Each golfer competed for prizes: 1st place team, 2nd place team, closest to the line: Men/Woman,
longest drive: Men/Woman, and our HOLE IN ONE contests on all the Par3's.

The support of over 60 local sponsors from the business community made the event a resounding success.

Click here for a list of ALL OF OUR SPONSORS
First Place Team: Sandy Perc, Ron Fidalgo, Hunter Benn and Jim Benn with golf Chairman Ken Gerb
2nd Place Team w/ Chairman Gerb and Co-Chair Jim Benn
Other Prize Winners:
The 2nd Annual BSHCA Golf Tournament resulted in a profit for our organization
of over $3500!

The golf outing profits will help to support BSHCA's operating budget which will allow us to continue to give back to the community in many ways: Scholarships, Food Drives, Blessing of the Fleet, Memorial Day Commemoration, Community Waterway Issues, Membership Mailings, Web Site, Berkeley Shores Beautification Projects and more!!

A great time was had by all.

The date for the 3rd Annual BSHCA Golf Tournament was announced to take place at The Cedar Creek Golf Course on Thursday, July 19, 2018 and was welcomed by thunderous applause.
BSHCA/GOLF TOURNAMENT
PO.BOX 134
Bayville, NJ 08721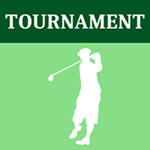 BSCHA 2nd Annual Golf Tournament
July 20, 2017