SAVE THE DATE!!!
BERKELEY SHORES HOMEOWNERS' CIVIC ASSOCIATION
3rd ANNUAL GOLF TOURNAMENT
CEDAR CREEK GOLF COURSE, BAYVILLE, NJ
Thursday, July 19, 2018
Click here for a list of ALL OF OUR SPONSORS
Participants - All BSHCA members , friends and relatives are invited to participate. LIMITED SPACE, SO PLEASE REGISTER EARLY!
Entry Fee - $85 per person
Date - Thursday, July 19, 2018
Format - Best Ball Scramble ~ "Captain's choice Best ball"
Prizes

Longest Drive (Separate Men & Women prizes)
Closest drive to the center line (Separate Men & Women prizes)
Closest to the pin (All Par 3's)
1st place team Lowest Score
2nd place team 2nd Lowest score
Hole in One (All Par 3's)
Door Prizes and MORE!



Food & Refreshments

Continental Breakfast/Lunch, soft drinks & beer at local VFW



All proceeds go back to the community


For GOLF REGISTRATION/QUESTIONS CONTACT:
For SPONSORSHIP/DONATION INFORMATION CONTACT:
All checks should be made payable to:

BSHCA (Berkeley Shores Homeowners' Civic Association)

Mail to:
BSHCA/GOLF TOURNAMENT
PO.BOX 134
Bayville, NJ 08721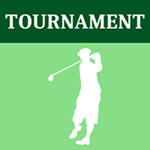 BSCHA 3rd Annual Golf Tournament
Thursday, July 19, 2018
We would like to thank all of our local merchants, and friends, who have signed up in past tournaments.
Mayor Amato
Acme Draft House
Always Something Special Florist
Appliance Gallery
Atlantic City Jewelry
Bay Traders
Bayville Car Wash & Lube
BSHCA
Buon appetito
Car-port Auto Parts, Inc.
C&C Marine
Cove Waterfront Bar & Grill
Cedar Creek Golf Course
Kathy's Quilt Art
Creek House at CEDAR CREEK GOLF COURSE
Cedar Creek Golf Course
Diesel's Subs and Wraps
Frankie's Pizza & Restaurant
Fred Bekarian, President, BSHCA
Golfsmith
Higuera Family
martell's Water's Edge
Nick Donatiello
Ocean First
Richard's Sub World
Senza Restaurant - Bayville
Shiano's - Bayville
T&M Associates
TD Bank
Lynnlee Benn Memorial Scholarship Award
Travelers
Turfmasters, Inc.
Up to Par Golf Center
Yesterday's Restaurant
Weiss Canvas
Sign Up Signs & Promotions
Mikes Foeign Car Repair
Patsy's Catering
R. Bruce Hill Agency
Kearny Bank
Sand Castle Diner
McGrath Surveying & Waterfront Consulting
Tony's Pizza
Good Luck Point Marina
SHOP RITE
WELLS FARGO Bank