Allen Road Beach Dune Grass Planting
A Tremendous Success!

Click here for the "Dune Grass Planting Gallery"
Berkeley Shores Homeowners Civic Association members along with the volunteer students and teachers from Central Regional High School and the Berkeley Twp Parks & Recreation Dept. made a difference to our Allen Road Beach on Saturday November 3 that we all can be proud of.
If you have not seen the Allen Road Beach this week, plan on visiting it, you will see first hand what our organization can do to improve the Quality of Life in our neighborhood.
Over 9,500 Dune grass seedling were planted at the Allen Road Beach through the efforts of you our members and the students and staff at Central Regional High School. Berkeley Twp Parks & Recreation did a tremendous job in preparing the beach for the planting. Special thanks go out to Ralph Ellis and his great staff in the sand replenishment and grating of the beach prior to our planting.
The efforts by the volunteer members of our organization are to be commended with a special Thank You. We need additional help to make a difference in the quality of our community. Please help us.
Before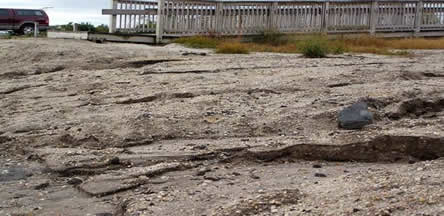 After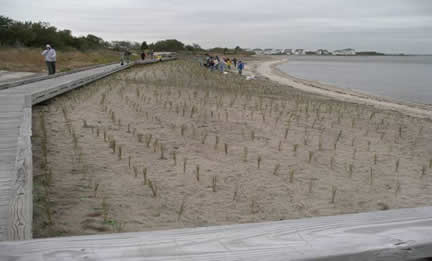 If there is anyone that wishes to get involved, please call Bill Grochowicz at 732-269-0853
William Grochowicz
Bill Grochowicz
President BSHCA