BSHCA 2017 Scholarship Program
Our BSHCA Scholarship Chairmen, Jim Benn, presented three $500 awards to the deserving winners at Central Regional High School on Thursday, May 25.
Madison Demand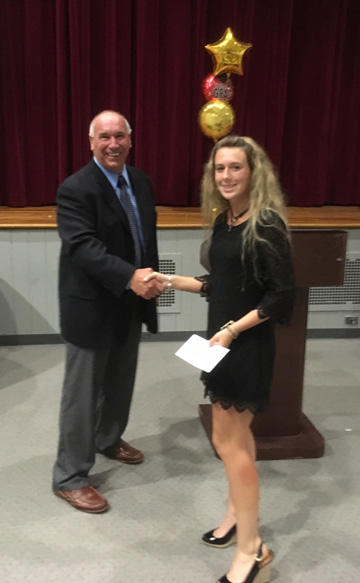 Tiffany Amber Petersen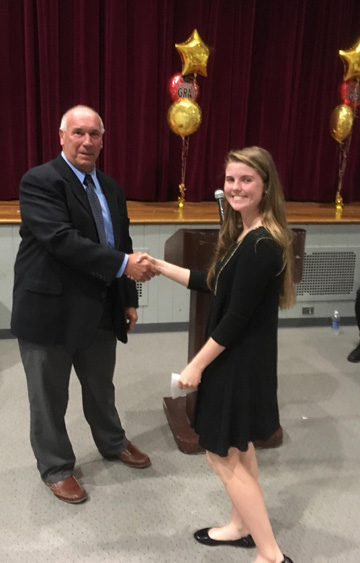 Kelsey Santucci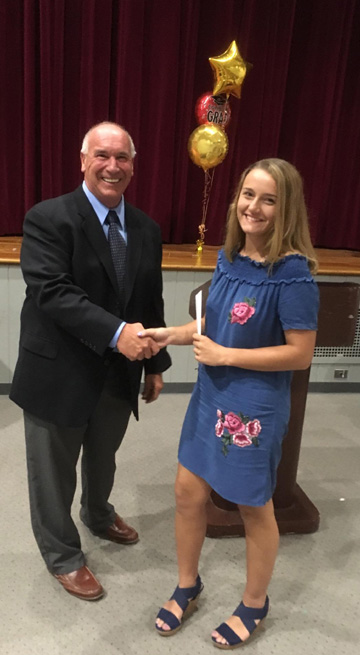 BSHCA Board of Directors has elected to make some important enhancements to the 2017 Scholarship Program:
Berkeley Shores Homeowners & Civic Association is offering three (3) $500.00 scholarships. Two (2) scholarships will be dedicated for high school graduating students of a BSHCA member in good standing. One (1) scholarship will be dedicated to a graduating Senior at Central Regional High School.
Please note: the application for members' students is posted below, the general application is available at the guidance office of Central Regional High School.

We encourage our members' students to submit an application for consideration by the BSHCA Scholarship Committee.

Eligibility criteria:
Graduating senior, Class of 2017

Family must be BSHCA members in good standing. BSHCA members' children, grandchildren and step children are eligible.

Student must apply to and enroll in a two or four-year educational institution.

Submit an essay of 100 to 500 words. Essay must be typed and neatly presented. Topic to be addressed: "Consider the dynamic challenges in the job market today. How will higher education assist you in meeting your career goals?"

Additional requirements:
Candidate must complete and submit the application to their guidance department before April 14, 2017.
Include SAT scores, transcript, GPA, class ranking, report card, and essay with the application.
Deadline date: Mail application to the address below NO LATER THAN April 28, 2017. Only completed applications will be considered.


Berkeley Shores Homeowners' Civic Association
Attn: Jim Benn (Chairperson of the Scholarship Committee)
203 Leach Court
Bayville, New Jersey 08721

Applications for BSHCA members are available in two formats (MS Word and PDF) below.
2017 BSHCA Application -- MS Word Format
2016 BSHCA Application -- PDF
If you are a student graduating Central Regional High School, but not a BSHCA member and wish to apply, please see your guidance counselor for an application.

Additional information can be obtained by
calling Jim Benn @ 732-269-3931
Candidates must complete the above application and submit it to their Guidance Department -- DEADLINE - APRIL 14, 2017
All information must be received by Jim Benn (Scholarship Chairperson) no later than April 28, 2017.